do you want to get done Bulk PVC id cards printing in UAE, are you looking for huge access cards ?
Dubai Plastic cards printing company, large quantity PVC Loyalty, Membership cards printing at cheap price Yes answ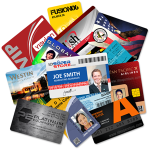 er is very simple we do all this. we provides bulk quantity pvc cards pritnign services, id cards, loyalty cards, magnetic cards, chip cards, electronic cards, access cards, transparent cards, pvc business cards etc… no matter what type of cards it is and whether it bulk order or small order we do her in Dubai, United Arab Emirates.
we provide emergency pvc cards within week even if it 100,000 to more than one million cards or quantity
if you are looking for a bulk pvc cards printer or large amount of plastic id cards printing company at very cheap rate contact us today to get it done